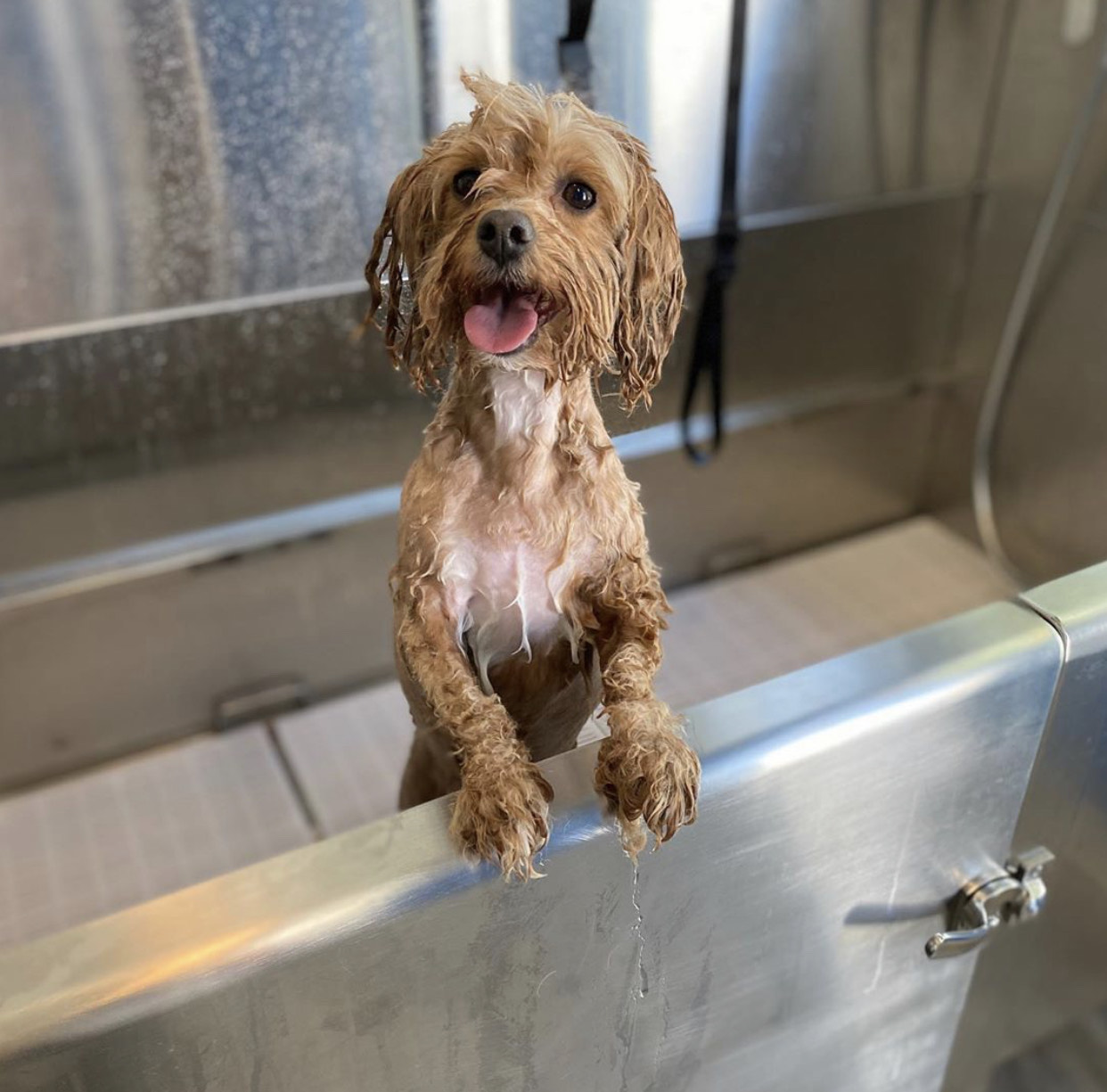 Give your pup a true relaxing experience with some pampering. At Pups Playhouse, we offer a full suite of grooming services for all pups (they don't need to attend daycare). From nail trims to fur trims to baths, we have you covered.
Grooming Services & Add Ons
Prices dependent on breed, coat & time.
Baths
Haircuts
Trim Face & Eyes
Nail Dremel
Add Ons

Blueberry Facial – $5.00
Paw Balm – $5.00
Oatmeal Shampoo – $10.00
Flea/Tick Shampoo – $10.00
Tea Tree Medicated Shampoo – $10.00
Relax & Zen (Lavender & Chamomile) – $10.00
Nail Buff – $10.00
Mud Bath – $20.00
Face, Feet, Fanny Trim – $20.00
De-shed Treatment – $15.00-$30.00